HELLO, NEIGHBOR!
During these uncertain times, we are sharing love not germs! 
It can be easy to isolate ourselves and lose perspective, but we want to remember that our neighbors and loved ones are going through what we are going through.  Let's say hello, neighbor with these connection cards!  If you're able to help a neighbor and spread kindness, download these connection cards to leave for your neighbors to fill out.  We will get through this together!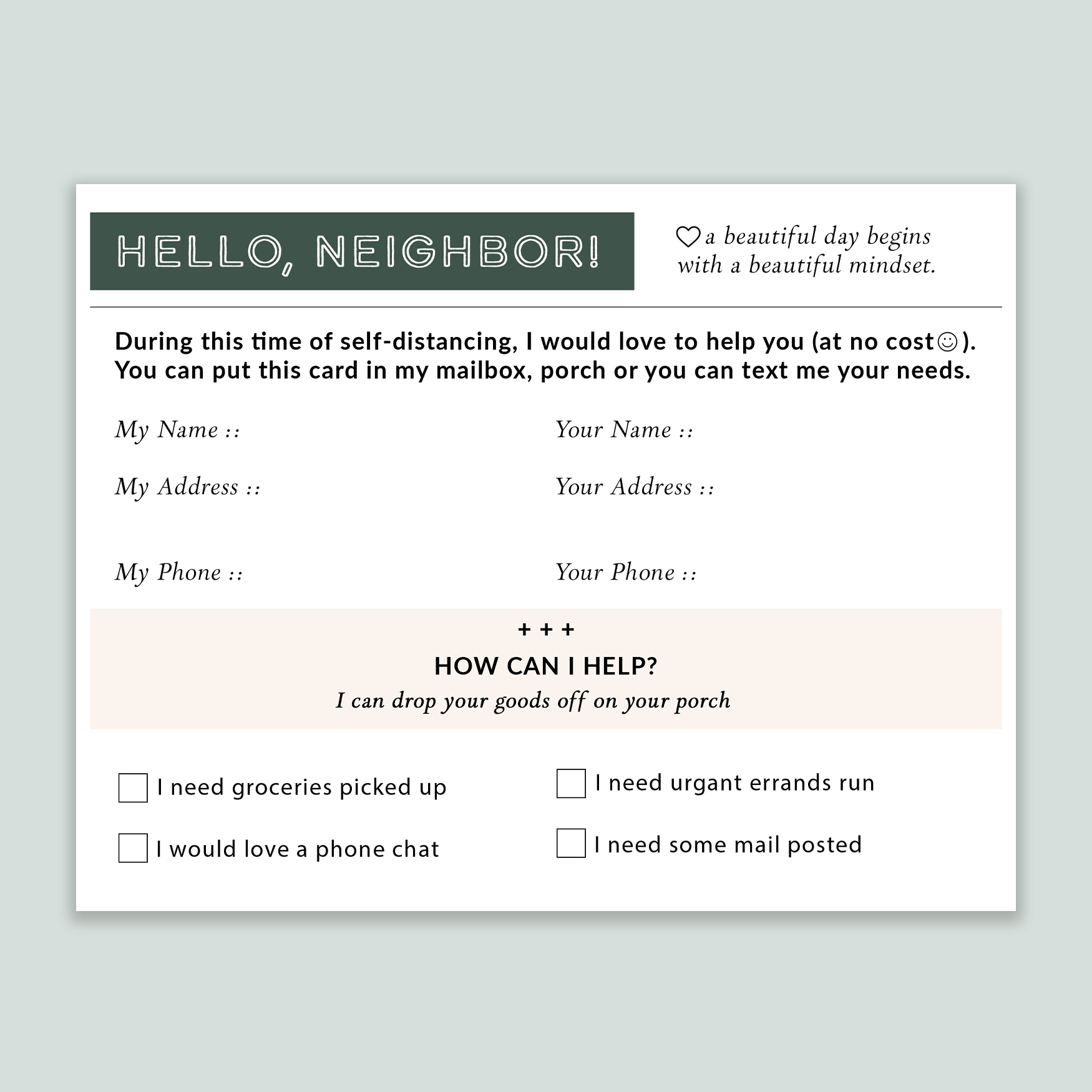 Download your free HELLO NEIGHBOR connection card today!
Please check your spam/junk folder for the download.  If you don't receive the download, please send an email to us and we'll get it over it you (email us at heidi @ blissandtellcreative.com)
book a first call
Every business is one-of-a-kind; each project we take on is unique. Book a first call so we can assist your specific design needs. Reach out.