Let's chat about Pinterest. 65% of our clients find our website through this robust search engine. Think of it as Google, it's that powerful. While we absolutely LOVE Insta, it is not near as resourceful for us in landing clients. We definitely find community and inspiration on Instagram, but Pinterest pays the bills, ya know what we're sayin'? Being empowered by our statistics we must put our energy into what will bring us the best return.
Think about your business – are you putting your energy into the most beneficial platform? Places that will guarantee you a payout? We currently work with clients who make the majority of their sales through Instagram and we market to that clientele. We also have many clients that we only spend time marketing their business on Pinterest. So while it's always great to engage and show up on all of the platforms, it is not so great to put your marketing budget and the majority of your time into every platform.
If you are struggling to find your platform niche, reach out to us! This type stuff is the heartbeat to Bliss and Tell and we would love to help you succeed.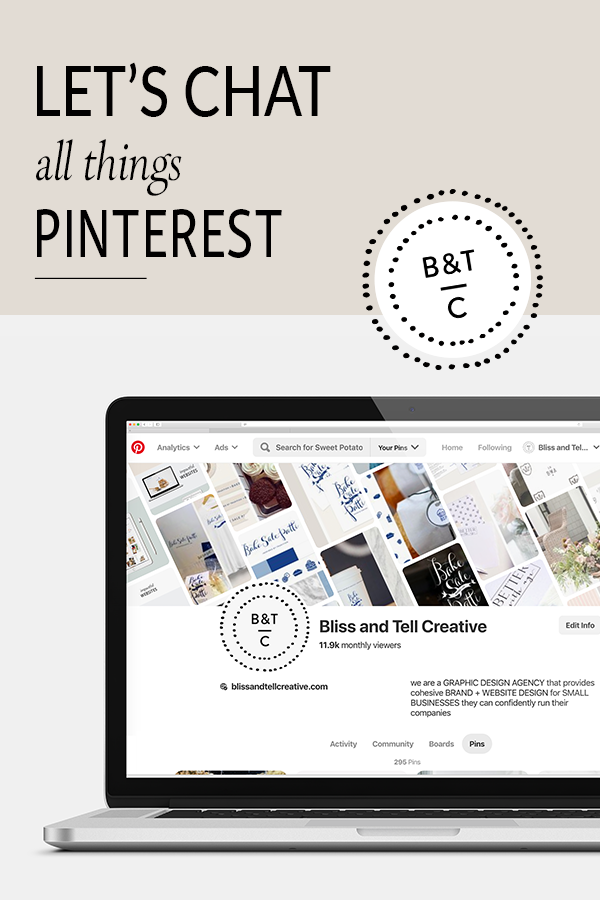 If you'd like to work with Bliss and Tell Creative, we'd love to set up a first call. Please tell us a little bit about your business and goals…inquire below…
follow along for freebies + helpful business tips!
Book A First Call
Every business is one-of-a-kind; each project we take on is unique. Book a first call so we can assist your specific design needs.